RJ BALLARD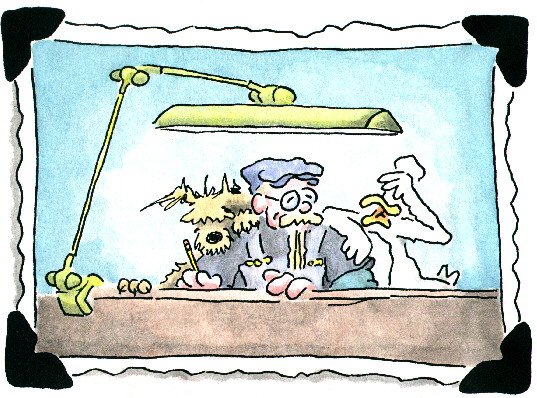 CARTOONIST/HUMOROUS ILLUSTRATOR
After touring the site one might get the impression that most all of my work is black & white. Not so. Let's take a moment shall we, and allow me to introduce you to some of my more colorful friends.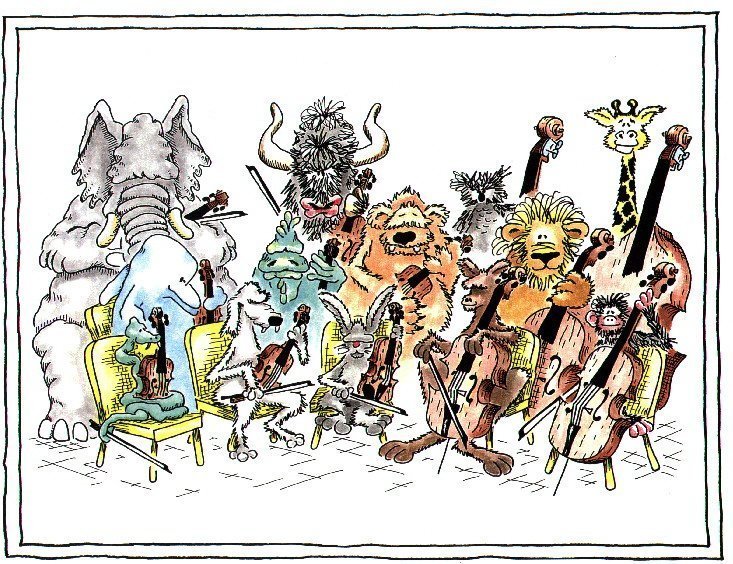 INK LINE WITH WATERCOLOR
These guys may appear tame, but I know them all personally, and make no mistake, they are some musical animals. Two of these minstrels are kids of mine - feel free to speculate.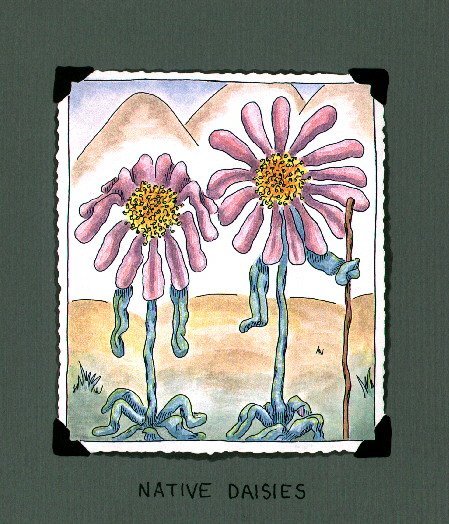 Met these fellows while on vacation. If it weren't for them, I might never have found my way back to the main road (only road). You wouldn't know it by looking at him, but the fellow on the left has a wonderful sense of humor, and speaks better English than I do.

This is my friend Doug. He's digital.

For more examples of my color work, follow any of these No.2's here... In actuality some of the samples are black, white and gray - but as colors go, they are three of my favorites.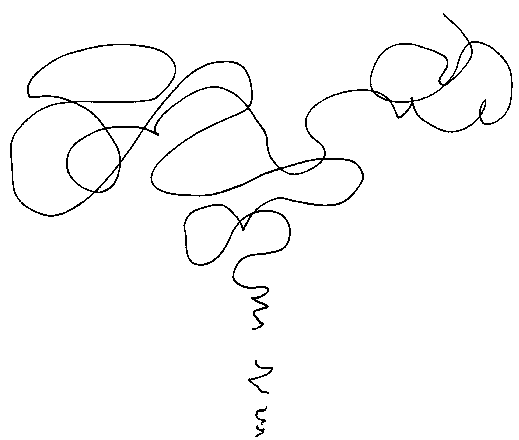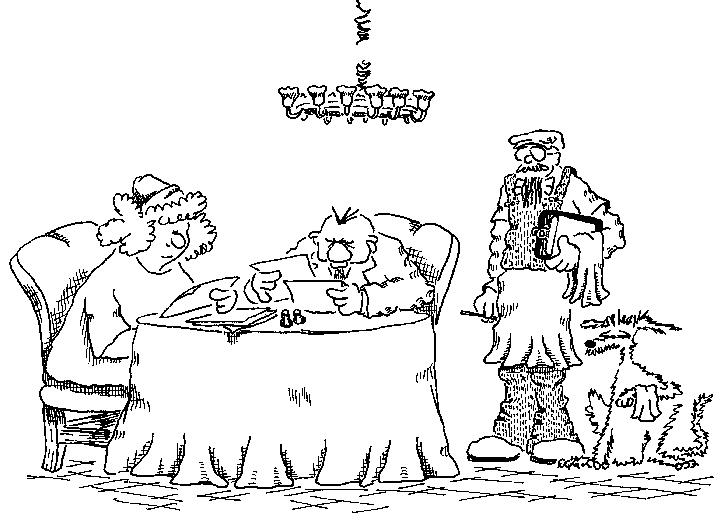 CARTOONING/HUMOROUS ILLUSTRATION
AS A
SERVICE
THANKS!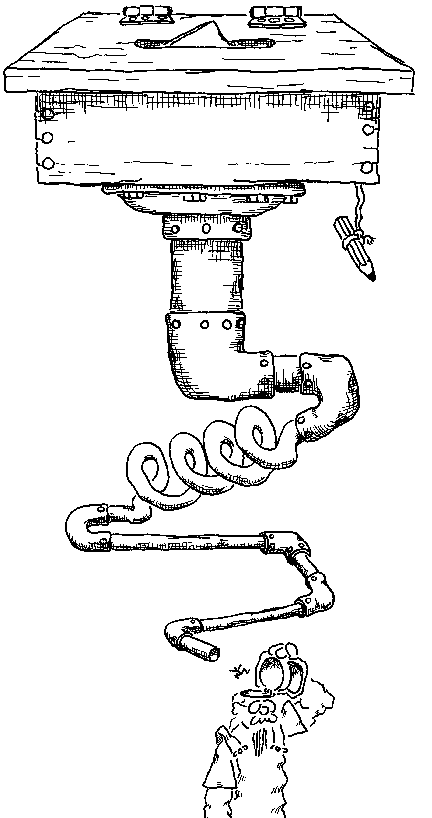 If you feel you would like to have an input, well, you should put in while the puttin' is good.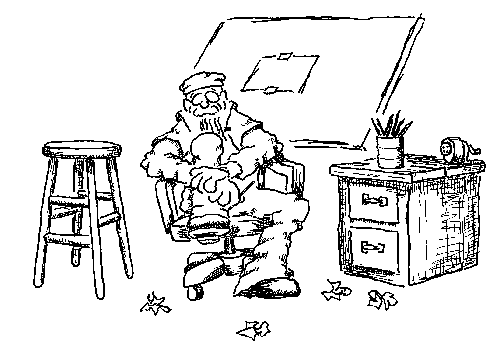 So, there you have it.
If you'd care to see something again, or have the feeling you may have missed something - just click on the dog's behind.
Good seein' ya, and thanks for stopping by.